Our new location is now open! 380 Corporate Blvd, Robbinsville NJ 08691 609-208-2000
Conveniently located in Newtown and Robbinsville
Get Started Today!
Kids Jiu Jitsu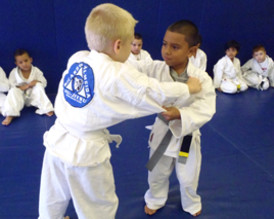 Our expert Jiu Jitsu instructors will show your child all the classic Jiu Jitsu moves, with none of the dangerous punches and kicks found in other martial arts. Your child's self-confidence will be forged as he or she masters the Jiu Jitsu mounts, side mounts, takedowns, guard positions and more.
Learn More

»
Teen Jiu Jitsu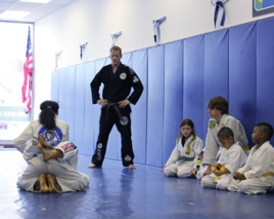 Brazilian Jiu Jitsu isn't just a great activity for high-energy teens…it's also an incredible workout for all teens. What's more, our Brazilian Jiu Jitsu classes for teens will give your teenager the opportunity to learn an invaluable self-defense system at the hands of a Jiu Jitsu master.
Learn More

»
Adult Jiu Jitsu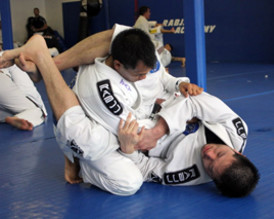 Jiu Jitsu classes at Ricardo Almeida's Brazilian Jiu Jitsu Academy are perfect for everyone. Whether you're a beginner, or whether you've already earned a black belt, we've got a class for you. We've got a great team of advanced-degree Black Belt instructors who'll give you an extreme workout that's packed with all the classic Jiu Jitsu moves!
Learn More

»
Experience the Best Jiu Jitsu School !
See results in no time! We are conveniently located near Newtown, or Robbinsville, New Jersey. If you want to get in shape and learn real Kids Jiu Jitsu, Teen Jiu Jitsu and Adult Jiu Jitsu then Ricardo Almeida Brazilian Jiu Jitsu Academy is the perfect place for you!